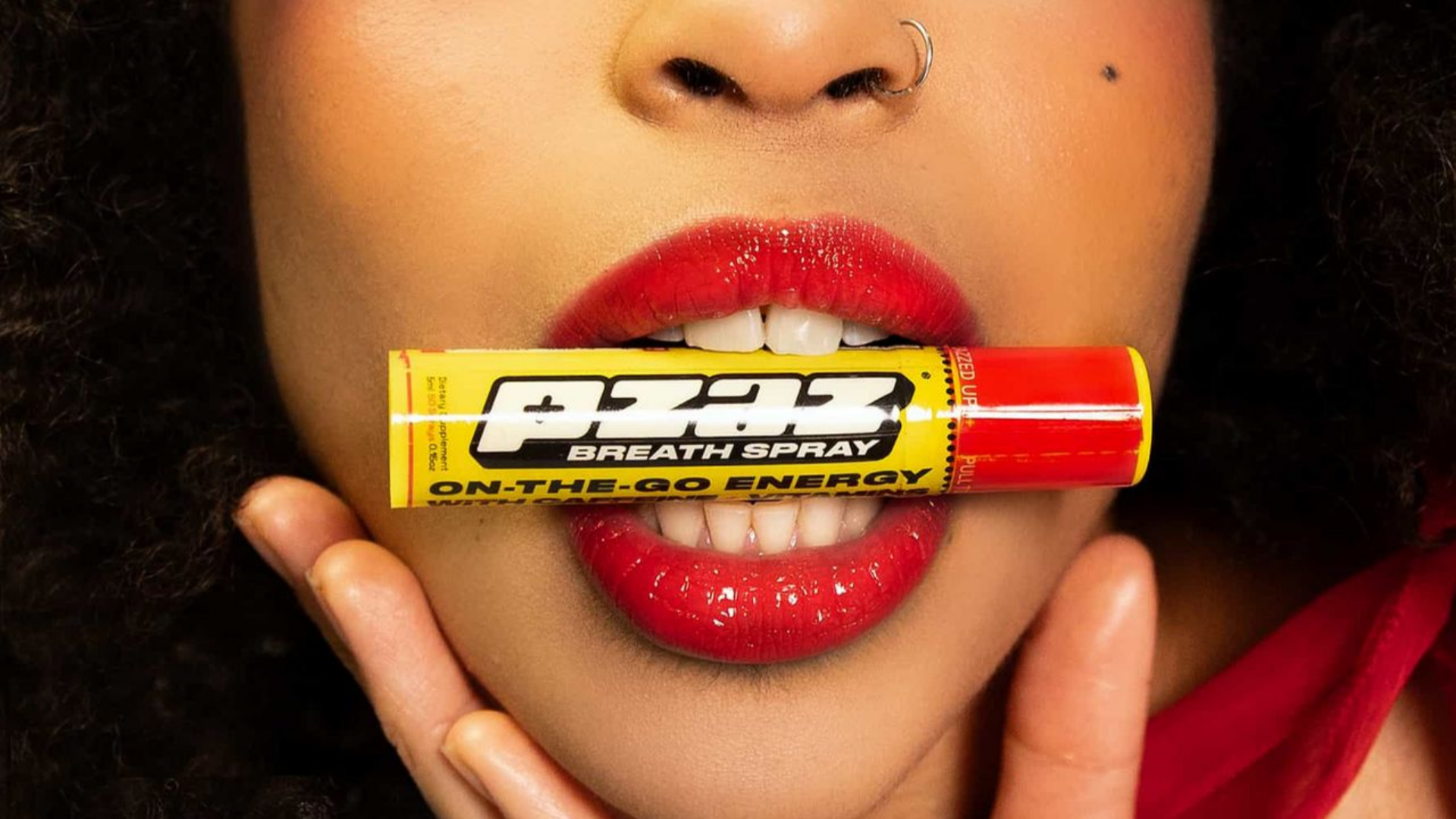 Exploring the Ingredients of Pzaz Breath Spray: A Closer Look at Their Benefits
Updated: October 07, 2023
When it comes to maintaining fresh breath and staying energized on-the-go, Pzaz Breath Spray offers a unique solution. Engineered with a combination of powerful mint extracts and a controlled kick of caffeine, Pzaz Breath Spray provides instant refreshment and a boost of energy. In this article, we will take a closer look at the ingredients that make Pzaz Breath Spray a popular choice for those seeking a revitalizing experience.
Peppermint Extract:


Pzaz Breath Spray utilizes extra strong peppermint extract to instantly eliminate odors on your tongue and mouth. Peppermint not only provides a pleasant and refreshing taste but also helps kill germs and bacteria that cause tooth decay and plaque. With Pzaz, you can enjoy long-lasting fresh breath that keeps you feeling confident throughout the day.

Caffeine:


One of the primary ingredients in Pzaz Breath Spray is caffeine. By incorporating caffeine in small bursts throughout the day, Pzaz helps you feel energized and focused without the crash or jitters commonly associated with excessive caffeine consumption. Each bottle of Pzaz contains 180 mg of caffeine, which is equivalent to about two large cups of coffee. By using three sprays at a time, you can control your energy levels and maintain a steady boost throughout the day.

Vitamins:


Pzaz Breath Spray is fortified with essential vitamins, including Vitamin B12 and B6. Vitamin B12 supports energy metabolism and helps maintain proper brain and nervous system function. Vitamin B6 plays a crucial role in energy metabolism by helping convert food into glucose, the primary fuel for our bodies. By including Vitamin B6 in Pzaz Breath Spray, we ensure that your body can efficiently convert the nutrients you consume into usable energy, providing you with a sustained and reliable source of vitality.

Electrolytes:


Electrolytes play a crucial role in maintaining proper hydration and supporting various bodily functions. Pzaz Breath Spray contains electrolytes, which help replenish essential minerals that may be lost during physical activity or exertion.

Zero Calories and Sugar-Free:


For those conscious of their calorie intake and sugar consumption, Pzaz Breath Spray offers a guilt-free option. With zero calories and being sugar-free, it provides a refreshing alternative to gum, mints, candy, energy drinks, coffee, and soda.
In addition to its individual ingredients, Pzaz Breath Spray offers several benefits that make it an appealing choice for users:
Portability

: Pzaz Breath Spray is supremely portable, making it easy to carry in your pocket or bag. This convenience allows you to freshen your breath and boost your energy levels anytime, anywhere.

On-The-Go Energy

: With its unique combination of mint extracts and caffeine, Pzaz Breath Spray provides an instant and controlled dose of energy. Whether you need a pick-me-up during a long day, a boost before a workout, or a way to stay focused during important tasks, Pzaz Breath Spray has you covered.

Healthier Option

: Pzaz Breath Spray offers a healthier alternative to traditional energy drinks and sugary snacks. Its zero-calorie formulation, coupled with the benefits of peppermint and essential vitamins, makes it a smart choice for those looking to maintain their overall well-being.
Conclusion
Pzaz Breath Spray stands out as an innovative solution for fresh breath and on-the-go energy. By combining powerful peppermint extract, caffeine, essential vitamins, and electrolytes, Pzaz Breath Spray offers a refreshing and revitalizing experience. Its portability, convenience, and zero-calorie formulation make it a popular choice for individuals seeking a healthier way to stay energized throughout the day. Try Pzaz Breath Spray and discover the invigorating benefits it can bring to your daily routine.