Little Gift

Free Shipping

Big Gift
Wholesale
Energy shots are dead. Generate more profit per square inch with Pzaz, the superior energy impulse purchase for next-generation consumers.
$100 off your first order*
1 year of free shipping*
Buy now, pay 60 days later
Free returns on your first order
shop wholesale
*Available for accredited retailers new to our system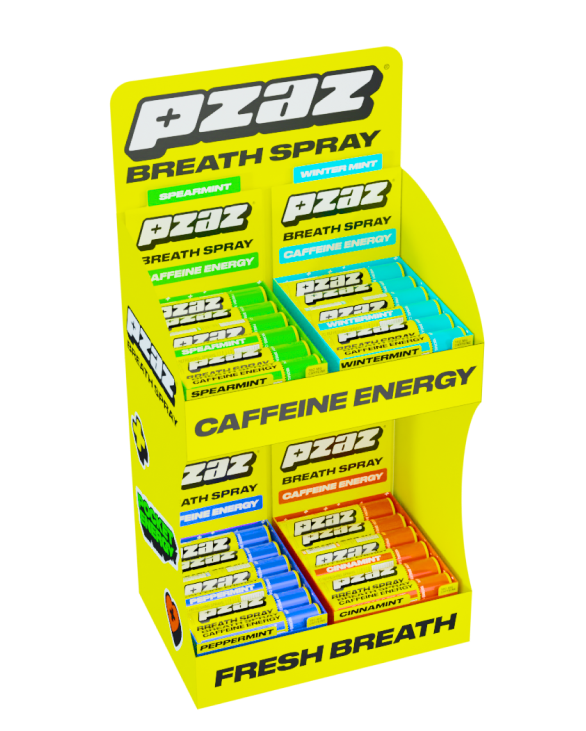 Consumers' new daily essential
Pzaz is the most portable, fast-acting, and delicious energy product of all time.
Microdose energy technology
3 sprays or 30? Only Pzaz breath spray lets you control your energy throughout the day.
A superior impulse brand
More profit per square inch than Hershey's, 5 Hour Energy, and Wrigley.
Built for retail
Affordable, shelf stable, merchandising options for checkout, in-line or in clip strips.
Next-generation formulation
0 calories, 100% natural flavors, zero sugar, vegan, and made in the USA.
For anyone, anywhere
You don't need to be an energy drink consumer to love Pzaz.