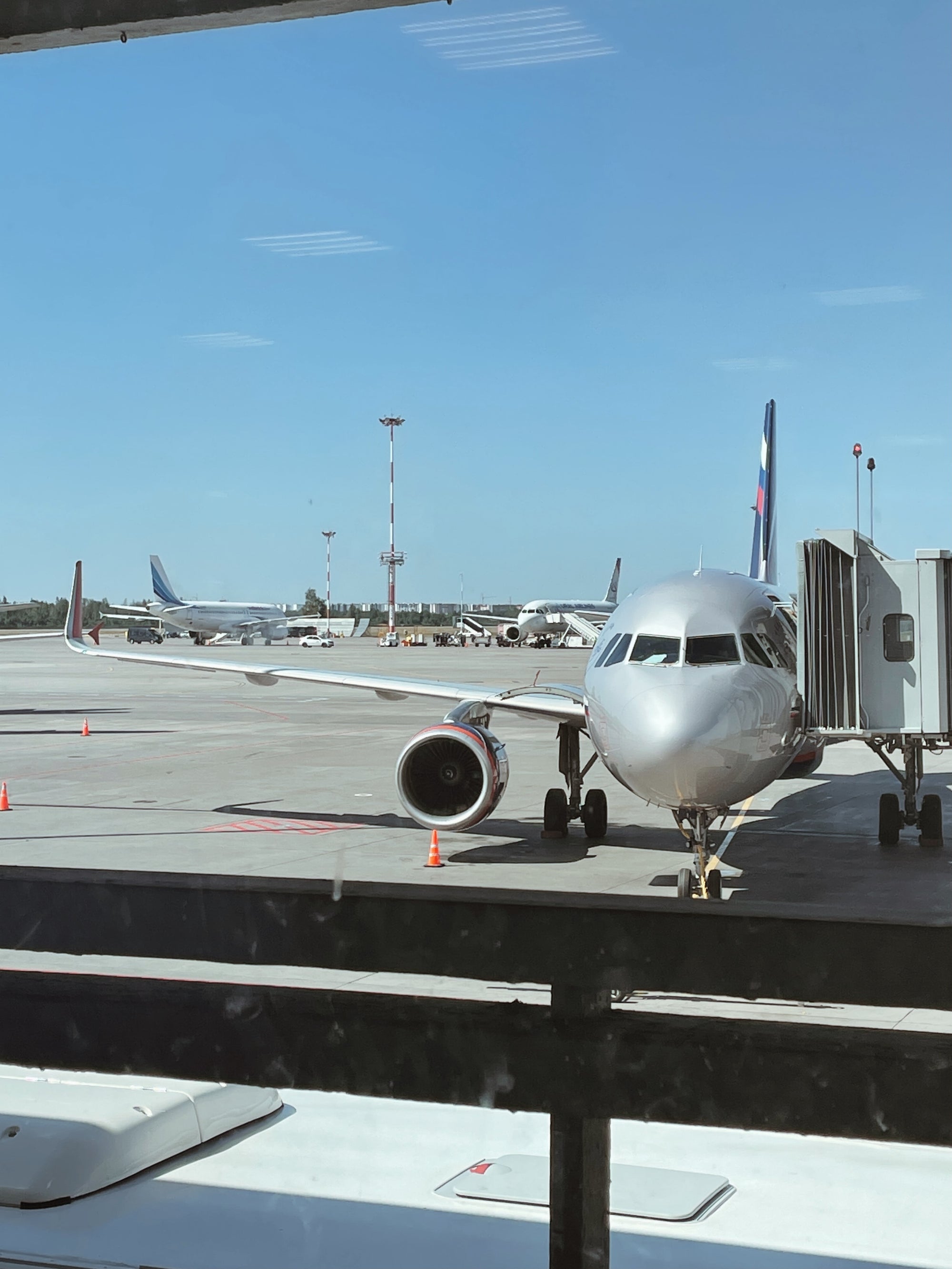 Maximize Your Airport Experience: Tips for a Smooth Travel Journey
Updated: September 22, 2023
Traveling can be a stressful experience, especially when it comes to navigating airports. Between long lines, security checks, and delayed flights, it's easy to feel overwhelmed. However, with a little bit of preparation and some helpful tips, you can make your airport experience a breeze. Here are some suggestions for maximizing your airport experience:
Plan ahead
First and foremost, it's important to plan ahead. This means knowing your flight's departure time, checking in online, and making sure you have all the necessary travel documents. When packing, make sure to check the airport's website for any restrictions on luggage size and weight. It's also a good idea to pack a carry-on bag with essentials like a change of clothes, toiletries, and any medications.
Arrive early
One of the biggest mistakes travelers make is arriving at the airport at the last minute. To avoid rushing and potentially missing your flight, plan to arrive at least two hours before your scheduled departure time. This will give you enough time to check in, go through security, and find your gate.
Use airport lounges
If you have some time to kill before your flight, consider using an airport lounge. Many lounges offer comfortable seating, free food and drinks, and Wi-Fi access. Some lounges even have showers and sleeping areas. While some lounges require a membership or credit card, others may offer day passes for a reasonable fee.
Stay hydrated
Traveling can be dehydrating, especially when you're flying. To stay hydrated, make sure to drink plenty of water before and during your flight. You can also bring an empty water bottle with you to the airport and fill it up at a water fountain or a refill station.
Wear comfortable clothing
When flying, it's important to wear comfortable clothing that allows you to move freely. Avoid wearing tight or restrictive clothing, as it can be uncomfortable during long flights. Opt for loose-fitting clothing made from breathable materials like cotton or linen.
Pack snacks
Airport food can be expensive and often not very healthy. To avoid spending a lot of money on food, pack some healthy snacks like fruit, nuts, or granola bars. This will also ensure that you have something to eat if your flight is delayed.
Have Fresh Breath Throughout Your Journey
Maintaining fresh breath is essential during travel, and that's where Pzaz Breath Spray comes in. Pzaz is available at the airport and offers an icy-fresh breath experience with its ultra-refreshing formula. Each spray of Pzaz Breath Spray provides not only fresh breath but also a controlled boost of energy. Infused with 180mg of caffeine, Pzaz delivers fast-acting energy and focus without jitters or crashes. Its TSA-friendly spray bottle allows for easy and convenient use on the go.
Boost Productivity On-the-Go
If you have work to accomplish before, during, or after your journey, achieving a focused state of mind is crucial. Pzaz Breath Spray is not just about freshening your breath; it's designed to provide controlled bursts of energy and focus. With its blend of caffeine and vitamins, Pzaz offers a highly bioavailable source of energy that your body absorbs quickly and efficiently.
Download entertainment
Long flights can be boring, especially if there's no in-flight entertainment. To avoid being bored, download some entertainment before you leave. This can include movies, TV shows, or podcasts. Make sure to download them onto your phone or tablet, so you can access them even if there's no Wi-Fi.
Stay active
Sitting for long periods of time can be uncomfortable and can lead to stiffness and soreness. To stay active during your flight, make sure to get up and walk around the cabin every so often. You can also do some simple stretches in your seat to keep your muscles relaxed.
Stay calm
Finally, it's important to stay calm during your airport experience. Traveling can be stressful, but getting worked up over delays or long lines will only make things worse. Try to take deep breaths and stay positive. Remember that you're on your way to a new destination and that the journey is part of the experience.
In conclusion, traveling can be a stressful experience, but with a little bit of preparation and some helpful tips, you can make your airport experience a breeze. By planning ahead, arriving early, wearing comfortable clothing, and staying hydrated and active, you can ensure a smooth travel journey. And with the help of Pzaz Breath Spray, available at the airport, you can freshen up your breath and boost your energy on the go. So, sit back, relax, and enjoy the journey.