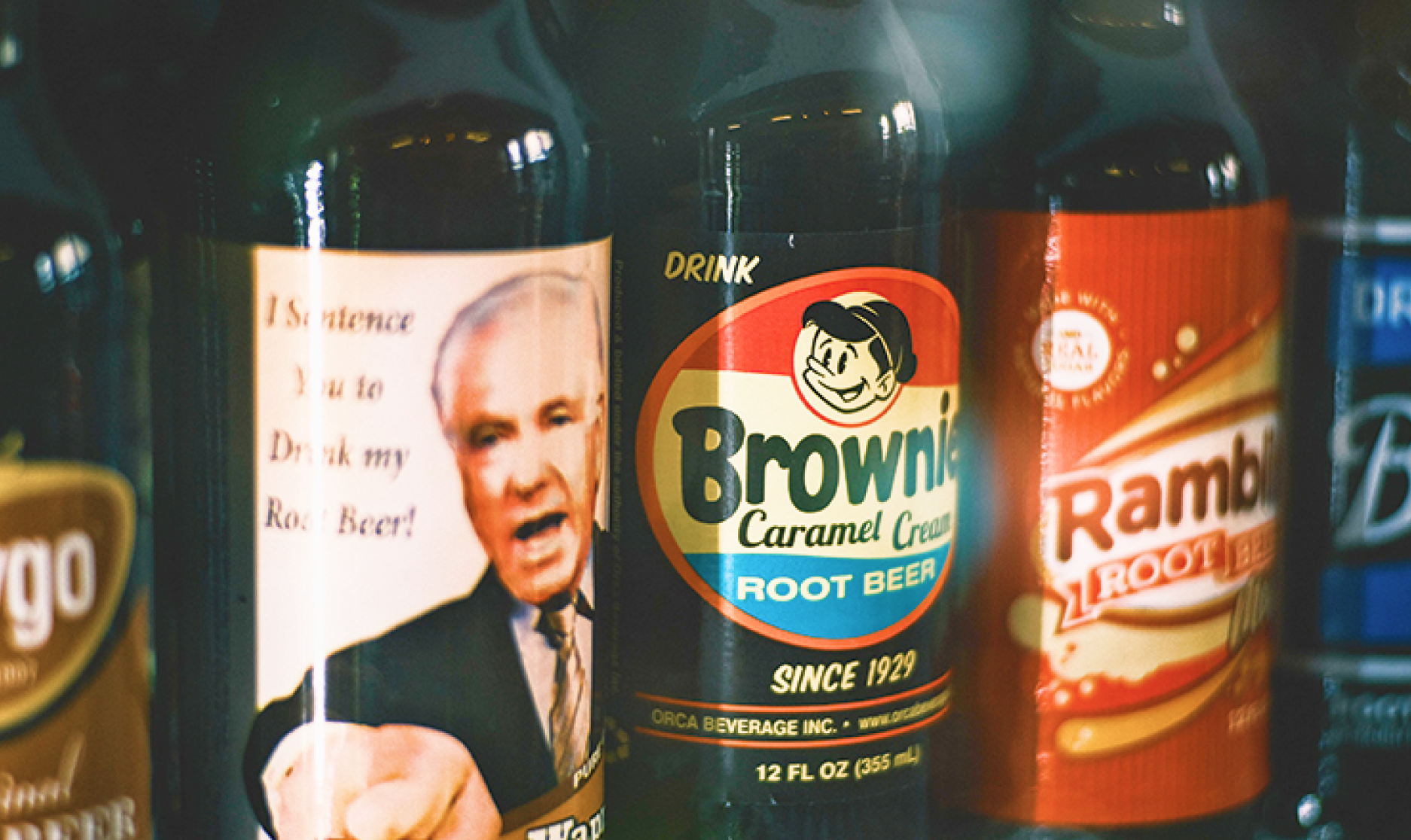 Does Root Beer Have Caffeine?
Health Benefits & More
Updated: September 22, 2023
Root beer is a soda that has a unique flavor due to it containing the root bark of the sassafras tree. This beverage is primarily popular in North America, but many other areas of the world enjoy the soda. A root beer float is a dessert made with root beer and vanilla ice cream, which is another reason why thousands enjoy the soda.  
Many similar sodas, like Coca-Cola and Dr Pepper, contain caffeine and are high in sugar. If you are health conscious, or curious about root beer's caffeine content, this article contains all the information you need to know about root beer. 
Root Beer History
Charles Elmer Hires was the first to create a widespread brand of root beer near the end of the 1800's. Before this, Hires sold a dry mixture that could be mixed with water, sugar, and yeast. This was originally named 'Root Tea' by Hires as the mixture was uncarbonated. Hires received advice from his friend, Russell Conwell, who suggested creating a carbonated beverage using his Root Tea. This soda was then renamed to 'Root Beer' to market to miners in Pennsylvania. 
Root Beer and Caffeine
Most sodas don't usually have caffeine in them. For example, if you look at ginger ale's caffeine content, most brands have 0mg of caffeine in them. The same goes for brands like Sprite, Sierra Mist, and Fanta. 
Traditionally, root beer hasn't been known to contain caffeine, but some producers add caffeine to their root beer to stand apart. 
Does Root Beer Have Caffeine?
Several brands of root beer are labeled as caffeine free, but there are some brands that contain caffeine. One of the most popular brands known for having caffeine is Barq's root beer. Barq's caffeine contains 22.5 mg of caffeine per 12 ounce serving. Barq's does offer a caffeine and sugar free option known as Diet Barq's root beer. 
Barq's Root Beer Caffeine Content
| | | |
| --- | --- | --- |
| Caffeine Amount | Size | Calories |
| 22.5mg | 12 ounces | 220 |
Root Beer Nutritional Facts
| | |
| --- | --- |
| Nutrients | Amount |
| Total Fat | 0g |
| Sodium | 65mg |
| Total Carbohydrates | 44g |
| Protein | 0g |
Is Root Beer Good For You?
Although root beer was made using natural ingredients many years ago, many brands use artificial flavors due to certain restrictions. Root beer was originally made containing safrole, which derives from sassafras. According to drugs.com (2022), "Sassafras oil and Safrole have demonstrated carcinogenic and hepatotoxic potential…". In 1960, the U.S Food and Drug Administration banned the use of safrole due to its risk of causing cancer. It is possible to find root beer that still contains safrole outside of the U.S., so make sure to read the nutrition facts before you consume foreign root beers.
Since most massively produced root beers are full of artificial flavors and sweeteners, it's safe to assume that it's not healthy. It's best to consume root beer in moderation to avoid exceeding the recommended daily values of sugar and excess calories. There are a few brands that produce root beers that don't contain sugar, like A&W's Zero Sugar root beer.   
Root beer contains high amounts of high fructose corn syrup (HFCS). Besides being generally unhealthy to consume in large amounts, HFCS has been found to contain mercury. According to Dr. Becky Maes (2016), "recent studies have found roughly 50% of HFCS samples contain mercury". If you consume mercury, you can get extremely sick. Maes advises that root beer is bad for you, and if you do wish to consume it, to try homemade options. 
To conclude, root beer should be consumed sparingly, as it's full of calories, sugar, and other unhealthy substances that can leave you feeling sick.